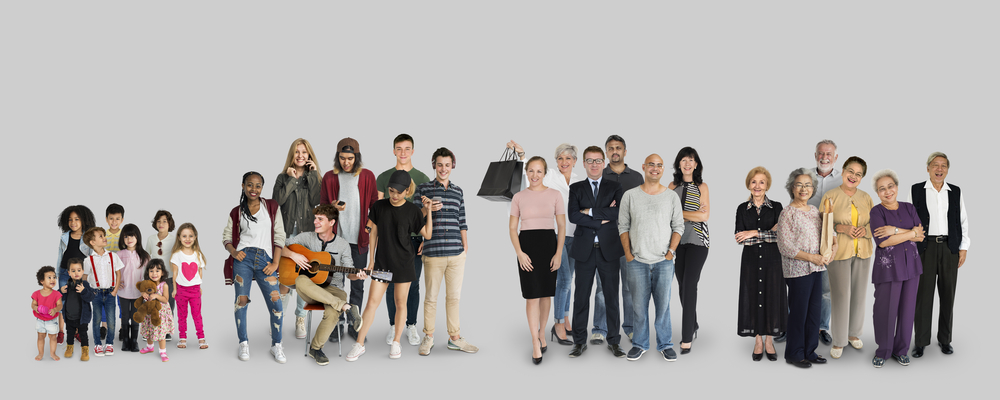 Advertising By Demographic
Advertising by Demographic is an effective way to reach the right audience for your product or service and create a targeted advertising campaign.  Demographic Advertising should contain multiple forms of media like print and online mixed with TV or Radio typically have the highest return on investment.
Print appeals to multiple demographics and generations as trustworthy and reliable news and advertising venue. Combine Print and Digital Display advertising campaigns to maximize your reach and reduce your cost per channel.  Now even small businesses can get their ads displayed in high traffic locations like Airports, Starbucks or even grocery store checkout stands around the country.
Target by Generation
Seniors 
This group looks for added value in any way they can get it. They appreciate tradition and are avid coupon users.  This generationis still avid readers of newspapers,  magazines and are not as active online.  Seniors are also very avid readers of their local newspapers. Advertisers that want to capture this local audience on a nationwide scale can place ads in publications like  USA TODAY + USA TODAY Local Edition where Over 63% of the print demographic readership are made up of individuals ages 50+.

Baby Boomers
The Baby Boomer market is a large diverse group of individuals that have a broad variety of interests but also have ample time and extra money to spend on incidentals costs that other generations may not like hobbies, travel vacation and other leisure activities.  Baby boomers also still show a strong preference for trusting more traditional forms of media like Print.

Generation X
  One of the best ways to appeal to Generation X is through content marketing.  Advertisers should make sure that their sites are rich with online testimonials and good reviews when working to create targeted advertising campaign directed at this audience. Generation X also appreciates plenty of factual information that allows them to arrive at their own decision.  This demographic tends to consist of heavier researchers that prefer a combination of media that includes both Digital and Traditional forms of advertising

Millennials
This large generation and has a tendency to switch devices frequently and is likely to start their browsing experience on one device and end up purchasing on another.  They are also known to switch between their devices many times within an hour.  This generation is just as likely to research and look for reviews online but is more trusting of digital media than some of the older generations.  Younger generations look for brands that appear to be authentic.