Globe and National Examiner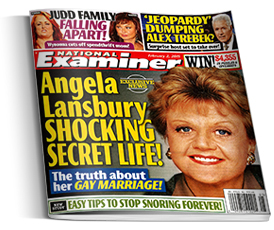 The Globe Group of publications consists of two of the most popular national tabloids: The Globe and National Examiner.  The Globe Group offers its readers diverse editorials, full of the most exciting Hollywood news and scandals,  as well as fascinating true-life stories, photos of your favorite stars and your favorite puzzles and photo quizzes hot off the press every single week.
Receive Added exposure when you place your classified advertisement in Globe.   Placing your ad in Globe also is great bonus exposure of your ad in the National Examiner at no additional cost! This is a tremendous opportunity to reach millions of potential customers every week in two popular magazines at one low price. (Same ad must be run in both publications)
Advertising in Globe and National Examiner
Advertise astrology services
Advertise health & fitness products
Advertise products & services
Also available, personals advertising in the weekly Sheela Wood section.
Reader Profile at a Glance
Estimated total audience: 4,556,000
Median age

: 52.1   years

Median HHI

: $61,612

Total $ Spent on Mail/ Phone/Internet Orders (last 12 months):  more than $882 million ! 
Average $Dollars$ Spent per person on Mail/Phone/ Internet Orders (last 12 months): $485
Publication Details
Globe & National Examiner Audience Demographics [PDF]
Print Advertising Rate Card [PDF]   |   Globe Sample Classified Advertising Page [PDF]   |   National Examiner Sample Classified Advertising Page [PDF]

Sheela Wood Personals Advertising   |    Advantages of Newspaper and Magazine Advertising