Civil War Times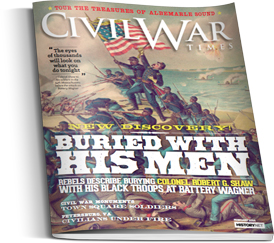 About Civil War Times
From biographies to battle stories, eyewitness accounts to period photographs, travel guides to insightful book reviews, Civil War Times delivers the thrilling, living history of America's greatest internal struggle.
Civil War Times is published 6 times per year with a paid circulation of 39,000.
Advertising in Civil War Times
Civil War Artifacts
Advertise military history antiques or other Civil War era collector's items.
Civil War History Movies
Promote historical Civil War era movies in the Civil War Times Marketplace.
Civil War Collections for Sale
Reach hobbyists and collectors to sell historical military collections and items.
Direct response advertising is offered run-of-book for one-third page and larger display ads. The Marketplace section consists of display ads up to one-sixth page and word ads run in the Classifieds section.