The Social Media Monthly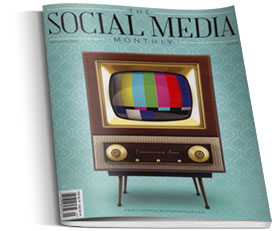 About The Social Media Monthly
The Social Media Monthly is the first and only print magazine devoted exclusively to unlocking the truly explosive power of social media for its readers.
The Social Media Monthly has quickly become the publication to read and is now recognized as a key resource in the social media community.
Let's make a deal…Call us today!
Advertising in The Social Media Monthly