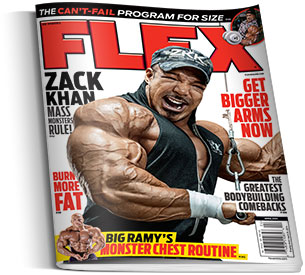 About Flex
Flex is the undisputed leader in delivering hard-core bodybuilding service and entertainment and it sets the tone for the "bodybuilding as a lifestyle" philosophy embraced by its readers.
The target reader wants to be the biggest guy in the gym and is a fan of bodybuilding competitions as well as an active participant.
Let's make a deal…Call us today!
Advertising in Flex