About The Journal of the American Dental Association
The Journal of the American Dental Association (JADA) is the official peer-reviewed publication of the American Dental Association (ADA). As the nation's premier dental journal, This publication provides a source of information on dentistry and dental science and reaches a qualified average circulation of 146,920 practicing dentists, dental researchers and dental educators.
Yearly independent readership studies consistently rank JADA as the nation's best-read dental journal. ADA members rank it among the most important benefits of Association membership. JADA is published monthly in print, online and via mobile Web application.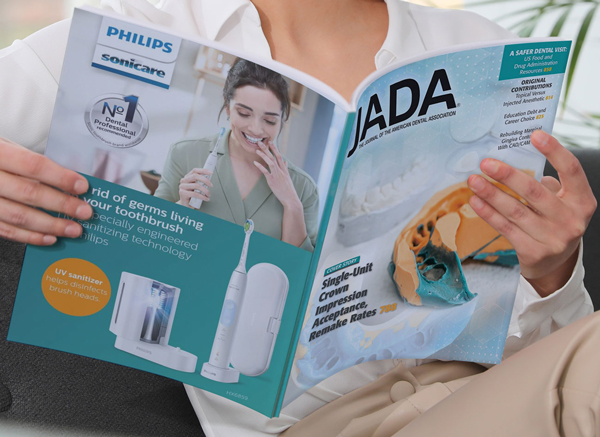 Recruitment Advertising
Recruit dentists, dental specialists and dental professionals in JADA's Classified Advertising section.
Dental Practices and Real Estate Opportunities Available
List your dental practice or office for sale / lease.
Dental Products & Services Advertising
Advertise dental equipment, supplies and professional services.
Continuing Education for Dentists
Include an advertisement for dental continuing education and reach thousands of practicing dentists.