Premium Release Content Marketing package
Press releases have the unprecedented ability to reach journalists, bloggers, and potential customers. Each release is optimized to help your news get the best organic visibility possible. We distribute your news to premium online outlets, and are sent directly to journalists and bloggers so you can be found all around the web – critical in achieving greater visibility, generating publicity and driving potential buyers back to your business.
Your interactive, web-optimized news release includes:
Ability to embed images that show your business, your merchandise, etc.
Ability to add video to your releases
Personalized RSS feed within your release, so your readers can subscribe to news about you
Distribution:
Major search engines – Google, Yahoo!, Bing, etc.
Major online news sites
Premium news outlets such as USA Today, NY Times, Washington Post and more through the Associated Press
More than 250,000 news subscribers and 30,000+ journalists and bloggers
Targeted distribution: you choose 10 industries and 5 regions you want to reach.
Permanent hosting on the world-wide web.
Link to your actual website within the release
File attachments: add documents, photos, presentations, whatever helps you tell your story
"ShareThis" makes it easy for readers to send your news to others through blogs, Facebook, Twitter, Technorati, Digg, LinkedIn, etc.
Custom URLs for enhanced targeting and branding opportunities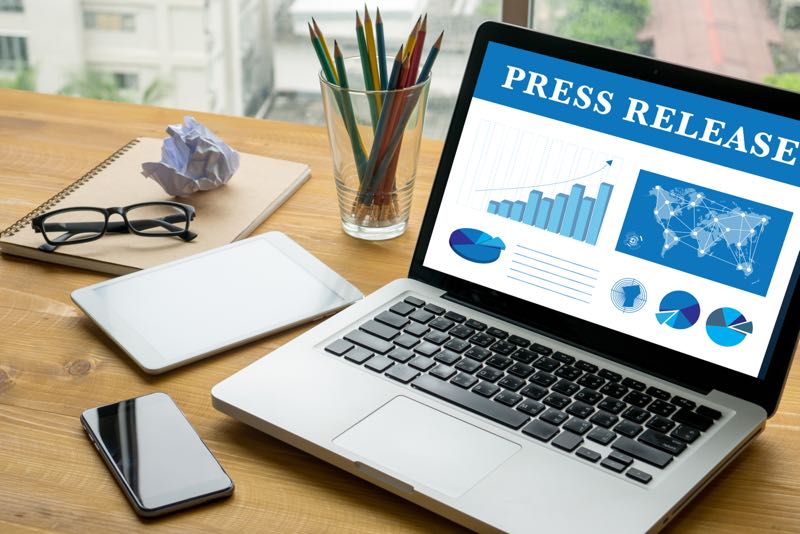 Press releases must contain a clear, timely and newsworthy angle and be free of advertising hype, direct address and spam. Press releases should incorporate the following features/qualities:

Newsworthy Content: Common news angles include timely information about a new product or service, a business expansion or recent event, an organizational milestone like an anniversary or award or the issuance of a tip sheet or expert opinion on a topic currently in the news. The news announcement must be clearly stated in the headline. Not everything is news. Do not try to use your press release for advertising or to post a general interest article, "open letters" and the like that lack attribution and/or news value.

Objective Tone: Press releases should be free of hype flags and direct address (i.e. "you," "I," "we," etc.) unless used within a quotation from a spokesperson from a company or organization. Direct address is a flag that the content is an advertisement rather than a news release. Similarly, hype flags — exclamation points; hyperbolic product/service claims; descriptions of a product or service as AMAZING, or the use of upper case characters to create emphasis — challenge the credibility of your news announcement.

Legally Accurate: Editorial requires a case number, court of record, complaint number or other sufficient documentation for all press releases referencing legal action or criminal matters.

Valid Contact Info: Press releases must contain a valid phone number and e-mail address in the contact information.

Standard Length: Press releases should be between 300 and 800 words. The length of your release directly affects its distribution, and press releases that are overly short or long may have trouble being indexed in the search engines. The news Summary should also be limited to 1 or 2 sentences.

Standard Grammar and Spelling: Press releases should be free of spelling and grammatical errors, and should be written entirely in English. Although jargon and acronyms are commonplace in natural language, make sure to include definitions for industry jargon so the average person can understand as well.

Formatting: Press releases cannot contain HTML tags and other formatting such as non-standard characters, tables or forced line breaks. Releases also should not be written partially or entirely in all capital letters. Use our Linkwriter, available with the Advanced package and higher, on the submission page for your keyword links. Before submitting your release, please ensure all links in your release are fully functional. If your website is not available or fully functional at the time of editorial review, you will need to remove the links from your release, or wait until the website is in operation to submit.

A Clear News Source: Press releases require a clear news source be identified in the headline. The news source is the company or organization that is issuing the release. If your agency, firm or business is distributing on behalf of a client, then the source would be the client's company or organization's name. It should also be clear how that company or organization relates to the news announcement.