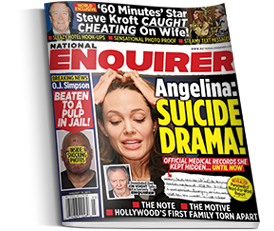 About National Enquirer
National Enquirer is the original celebrity entertainment magazine and is known for getting the stories first. That's why National Enquirer sells more copies on the newsstands than most of their competitors. Each issue gives readers stories they won't find anywhere else!
National Enquirer is highly visible at grocery checkout stands and newsstands and has a high volume of single copy sales as well as faithful subscribers.
Advertising in National Enquirer
Advertise psychic services
Advertise books nationally
Advertise services & products
The National Enquirer Classified Marketplace offers advertisers a high-profile location for placement of their advertising message.