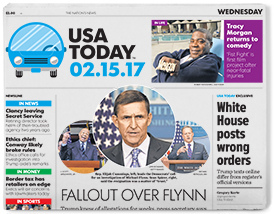 USA TODAY Advertising
USA Today Print Readers are 
High Earning!  56.5% make 83,699k or more per year
Have Children!  37.3%
Employed ! 70.6 %
College Educated!  65.5%
USA Today Readers are an affluent and loyal audience of individuals who are active consumers. Reach national and even international readers with your advertisement for products, services, gifts, real estate and more. USA TODAY is one of the nation's leading newspapers in readership  and a and has an average circulation of 895,464
USA TODAY provides dynamic news that is colorful and riveting.  USA Today provides its audience with the news they can use.  How, when, and where they want it! Breaking down complex issues with visual storytelling and a uniquely personal focus.
Advertising in USA TODAY
View the section profiles listed below for information regarding our targeted Marketplace advertising features and classified advertising on USATODAY.com.
USA TODAY offers advertising in any combination of 24 print markets.
Print Readership at a Glance
USA Today Network Community Markets
Reaches 5.5 million average readers daily and reaching 12.3 million average readers on Sunday .
USA Today +USA Today Local Edition  
Reaches 7.3 million average M-F, 9.5 million average Sunday/Weekend Edition
USA TODAY Digital Advertising 
Websites have 85.5 million unique visitors monthly.
Sources: AAM Consolidated Media Quarterly Report Q3 2016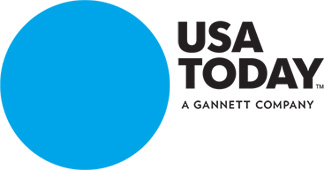 Additional Publication Details