USA TODAY Reader Demographics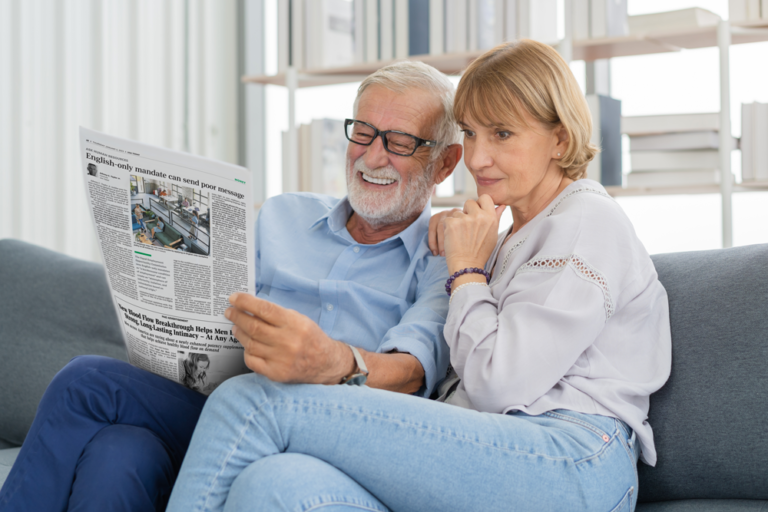 USA Today readers are leaders in their fields who want news they can use now. USA Today gives them just that with impactful stories happening all across the nation and the world. Even during the pandemic USA Today has been a ever present source of reassurance keeping our country up to date.  Russell Johns Associates is the official publisher's representative for the USA TODAY Classifieds. Contact us at the form below for more information, and a custom quote.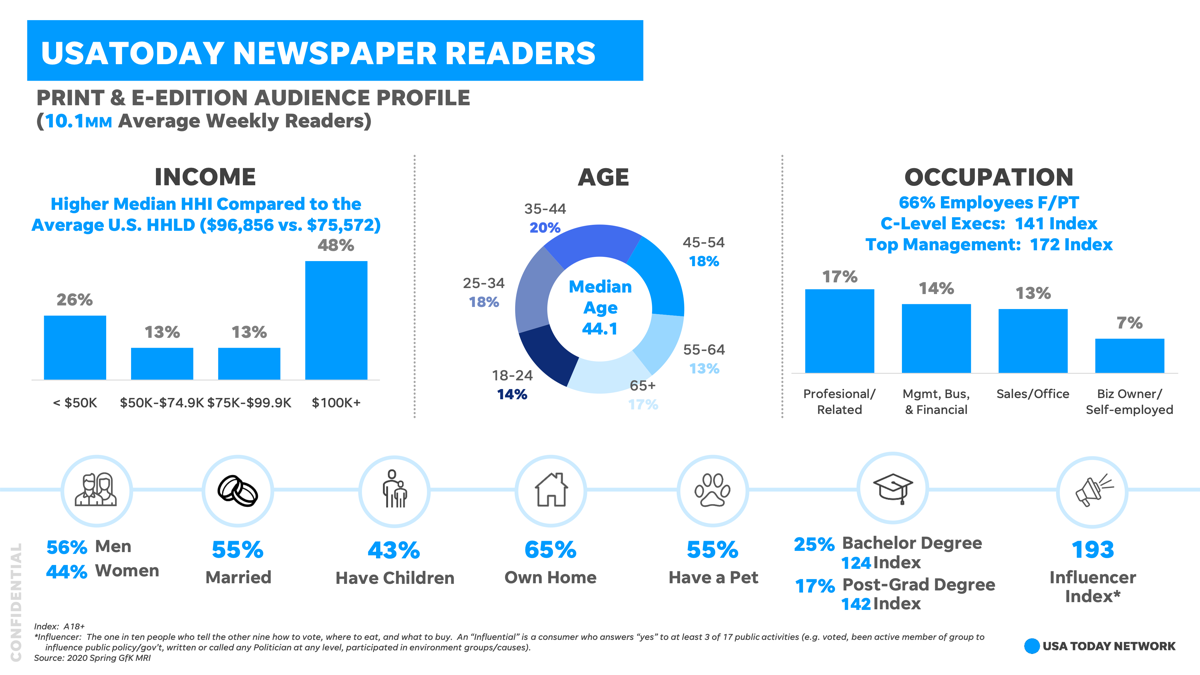 For more information about USA Today please see this page.
| USA TODAY Reader Profile | |
| --- | --- |
| Income | |
| < $50k | 26% |
| $50k-$74.9k | 13% |
| $75k-$99.9k | 13% |
| $100+ | 48% |
| | |
| Age> | |
| 18-24 | 14% |
| 25-34 | 18% |
| 35-44 | 20% |
| 45-54 | 18% |
| 55-64 | 13% |
| 65+ | 17% |
| Median Age | 44.1 |
| | |
| Other | |
| Men | 56% |
| Women | 44% |
| Married | 55% |
| Have Children | 43% |
| Own Home | 65% |
| Have a Pet | 55% |
| Bachelor Degree | 25% - 124 Index |
| Post-Grad Degree | 17% - 142 Index |
| Influencer Index | 193 |
Index: A18+*Influencer: The one in ten people who tell the other nine how to vote, where to eat, and what to buy. An "Influential" is a consumer who answers "yes" to at least 3 of 17 public activities (e.g. voted, been active member of group to influence public policy/gov't, written or called any Politician at any level, participated in environment groups/causes). Source: 2020 Spring GfK MRI