When it comes to marketing your business online, digital display advertisements can be an incredibly effective tool to promote yourself to your audience. They are also a great tool in building web presence around your brand. When you place digital display advertisements they can be shown on a variety of websites and platforms. They can be targeted to specific audiences based on demographics, interests, and behaviors or reach one that is larger and even nationwide. You can place Digital Display advertisements can come in a variety of formats, including banner ads, pop-up ads, and video ads. They can be static or animated, and can include text, images, and even interactive elements like buttons.
To place digital display ads online, you'll typically work with an advertising network or platform. These platforms allow you to create and upload your ads, choose your targeting options, and set your budget. Some of the most popular advertising platforms include Google Ads, Facebook Ads, and Amazon Advertising. When creating your digital display ads, it's important to keep a few best practices in mind.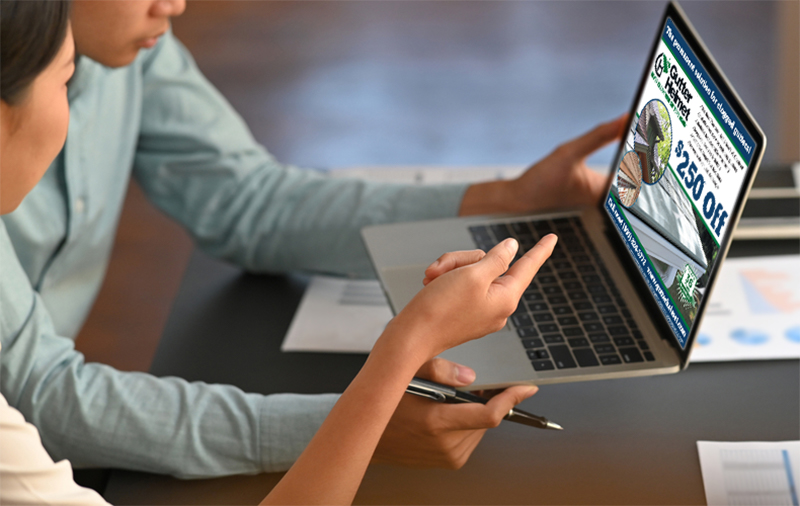 First, make sure your ads are visually appealing and eye-catching. Use high-quality images and clear, concise messaging to grab the attention of your target audience. Second, make sure your ads are relevant to your target audience. Use targeting options to ensure your ads are shown to the right people at the right time. Finally, be sure to track your results and adjust your strategy as needed. This will help you optimize your campaigns and get the best possible return on investment.
Often small business owners even on a local level are pleasantly surprised to find out that even some big name national publications like USA Today offer regional flexibility for small business owners who do not want to bite off more than they can chew. Depending on what type of budget friendly advertising opportunities a business is looking for this can also include banner advertising or an ad on the USA Today Classified Advertising website. Even though there is no minimum dollar spend it is recommended that all ads run in at least three regions. While this is not mandatory, it does help when regional opportunities are only available on a remnant basis.
Overall, digital display ads can be a powerful tool for promoting your business online. By following best practices and working with a reputable advertising platform, you can create effective ads that reach your target audience and drive conversions. So if you're ready to take your online marketing to the next level, consider investing in digital display ads today.
Russell Johns Associates, a publisher representative recruitment advertising sales agency firm that was established in 1968 has played a vital part of enhancing and developing advertising business strategies and furnishing solutions for publishers since 1968. Russell Johns Represents several Professional publications they also act as a full-service CareerCenter and Job Board Service for recruitment ads. For more information on the Publisher Representative Agency and Advertising Sales Agency utilized by Russell Johns or our sister Agency My Classified Ads