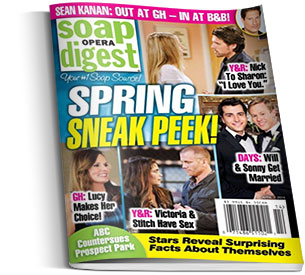 About Soap Opera Digest
Soap Opera Digest is is a weekly magazine that has covered the full reporting on the soap opera industry for over 35 years.
Soap Opera Digest provides behind-the-scenes scoop and breaking news to passionate soap fan every week. It features special editorial with a direct focus on beauty, fashion, health/fitness and parenting, in addition to the latest soap opera news.
Advertising in Soap Opera Digest
Reader Profile at a Glance
Median Age: 54.3
Median Household Income: $35,775
Additional Advertising Resources